GB&W engine #305, owned by the Gopher State Railway Museum near New Prague, Minnesota.
---
The Gopher State Railway Museum owns ex-GBW #305, one of 4 Alco RS-20s on the fleet. The GSRM leases out the locomotive until their museum gets up and running. The lessee will have the engine for as much as 5 more years. It remains indoors in a heated engine shed and gets used when their equipment is being serviced.
These pictures were taken March 27, 2001.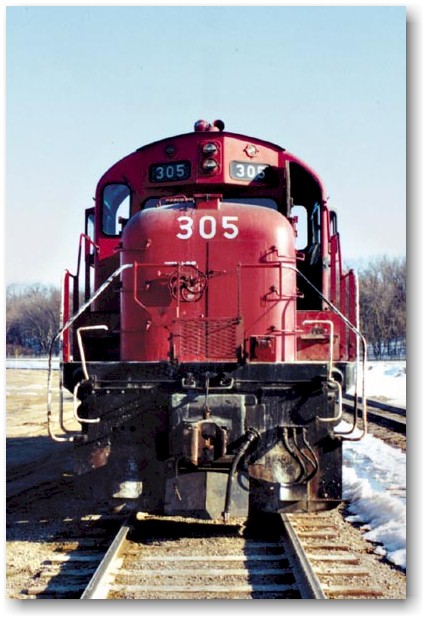 Gopher State Railroad Museum photo.
This photo may not be reproduced without permission.
More photos (click for enlargement):