GBW #608 at Green Bay, June 6, 1969. This is the last known photo of this caboose.
---
This caboose (#08) had bay windows added in the late 1930s, then was converted to transfer caboose (X-08) in April 1949. Finally it was reconstructed as a road caboose (#608) in February 1954. Instead of completely going to scrap, photos indicate that the frame of this caboose was used for the "new" steel caboose (#608) built later in 1969.
Related material: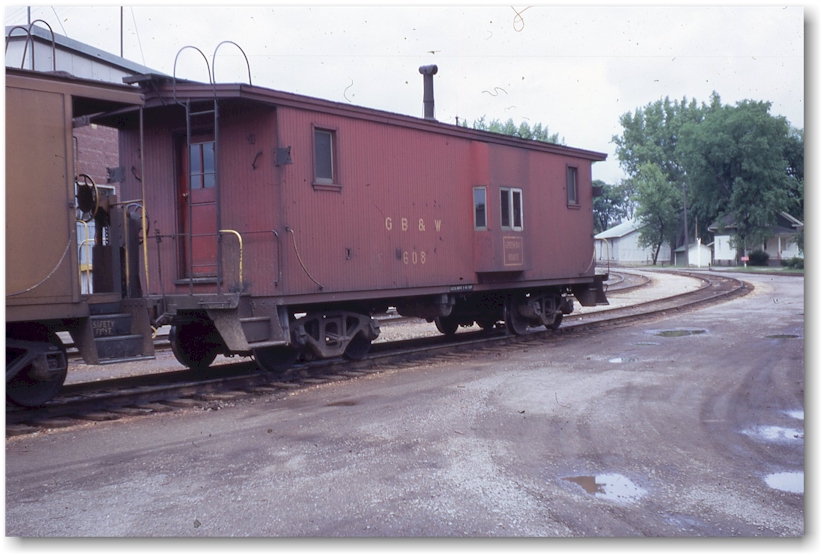 1969.06.06.
From the collection of Scott Janz.
This photo may not be reproduced without permission.