If the Green Bay & Western had survived into the modern era, what would the motive power look like?
---
HO scale modeler Marv Preussler gives a very plausible scheme for what a modem GB&W locomotive would look like with this Atlas GE Dash 8-40CW based on a Conrail prototype. Marv lettered the loco with decals from Scale Rail Graphics and DM Custom Decals.
The Dash 8-40CW is a 4000 horsepower, 6-axle locomotive built by GE Transportation Systems from 1990 to 1994. It is 70'-8" long. In a fitting tribute, Marv numbered his locomotive #401, which is the same series the largest GB&W steam locomotives had.
Since this is a fantasy model, it won't operate on Marv's 1980s GB&W layout. He will be making two more of these locos and they will be displayed in a showcase in his layout room.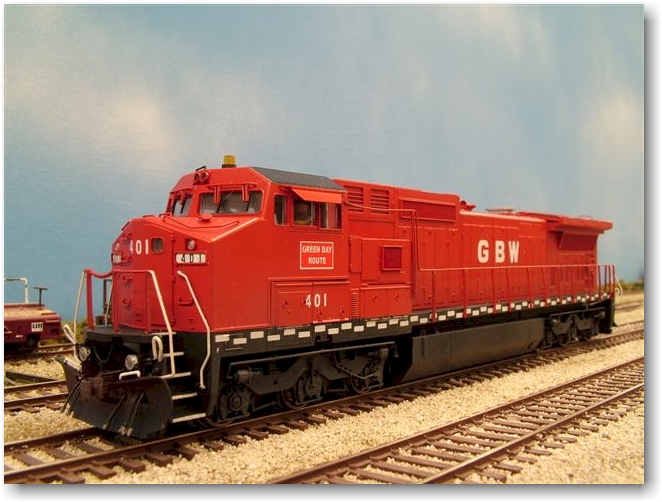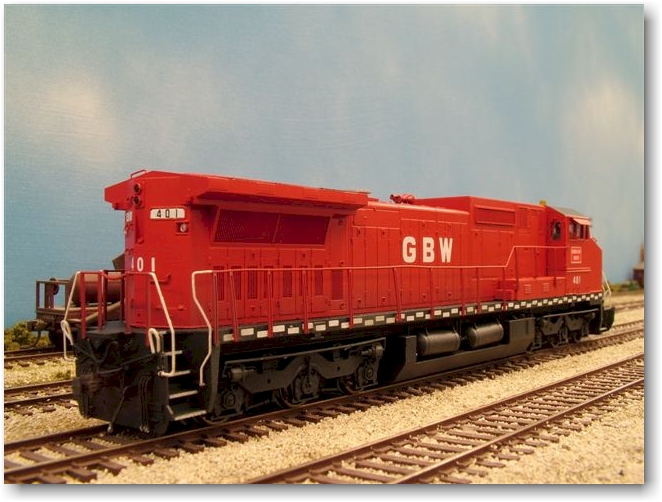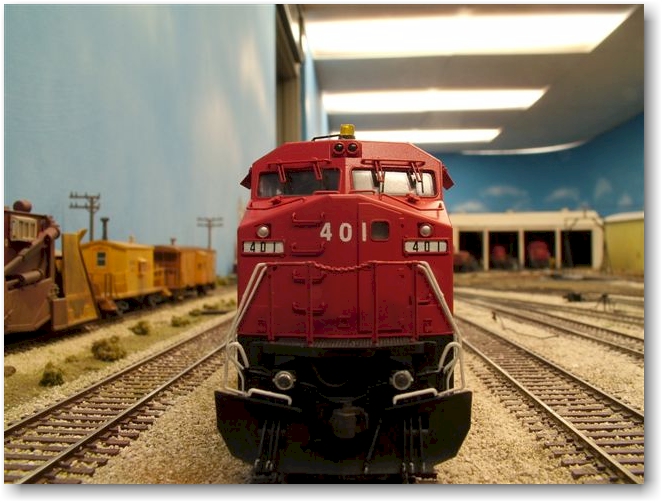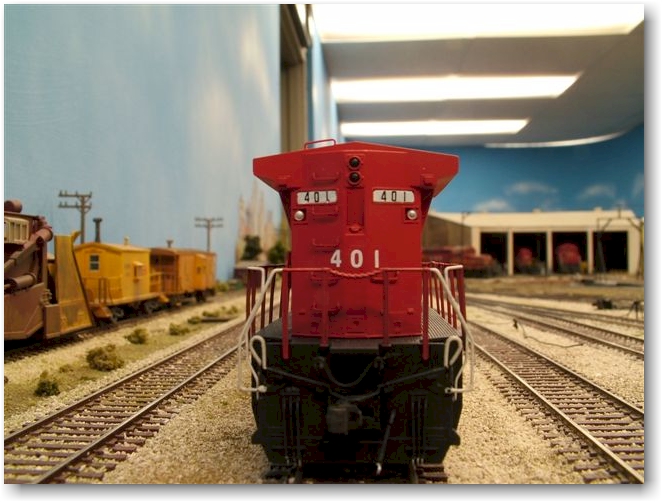 Marv Preussler photos.
These photos may not be reproduced without permission.