Marv Preussler is creating a fantastic Green Bay & Western layout, covering the Kewaunee to Black Creek segment.
---
The Green Bay and Western Railroad ...as built by Marv Preussler

This article appeared in the NMRA's Winnebagoland Division newsletter The Whistle and is reproduced with their permission.
Take a tour of Marv Preussler's Kewaunee Division of the GB&W.
Scratcbuilt transfer caboose #101 at Norwood Yard.

What If?

If the Green Bay & Western had survived into the modern era, what would the motive power look like?

Providence and Worcester RR "paint-out" boxcars

Marv Preussler created these fantastic GBW & AHW boxcars from Athearn models.
Marv Preussler does custom work on locomotives and cars.
Marv's fine model work appeared on page 664 of the 2001 Walthers HO Model Railroad Reference Book.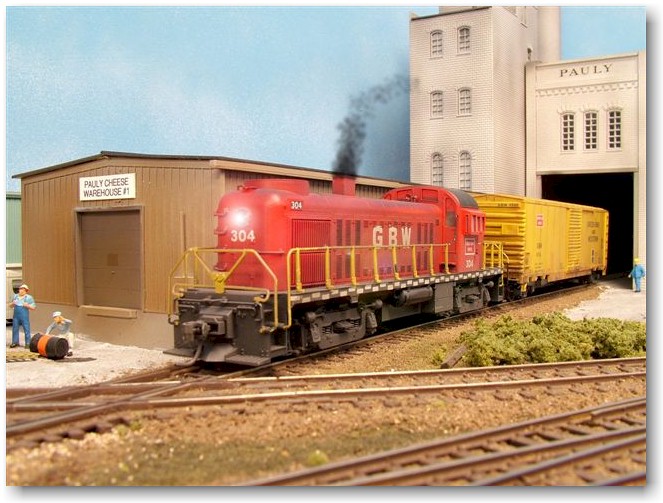 It's a beautiful spring day in Wisconsin as a Green Bay & Western RS-2 blasts its signature black smoke while pulling a one of the GBW's yellow boxcars from the Pauly Cheese Company located in Green Bay's "cheese house" district.