An update on Bob Wandel's fantastic Kewaunee Division layout:
---
September 2006 - All of the bench work is complete, all the track is complete per the original and revised planning (however, I will be adding some hidden staging to represent Frankfort, Mich., so I have a place to empty the boat and obtain cars to take to Kewaunee across the lake), all the wiring is complete, some scenery has been started, and the layout is operational, with two exceptions: I have not built and/or installed the GBW Norwood turntable and roundhouse nor the CNW North Green Bay yard turntable and roundhouse. These are my main projects for the fall, plus I am modifying my 4 brass RS-2s for DCC operation. When these are done, I will have modified brass diesels of 301-304, 309 and 315. I have plastic models of 305-308, 310, 311-314 and 902-903. I also need to detail several of the diesels, such as gray trucks for 312 and 313, corrections for 310, and such. I need to paint my C-425s for the CNW (I bought unpainted ones), and I need to paint my A&W GE 70-tonners. I am presently operating them with Post-Its on their unpainted cab sides so I can operate with them.
I began the scenery effort with the Mason Street Yard (nee Green Bay Depot), since this is on a peninsula and has no backdrop. I need to spackle and prime my backdrops, then paint them before I can proceed with scenery on the majority of the RR that has masonite background panels on the wall side. I am still toying with the idea of using wallpaper-style backgrounds for the Kewaunee County farm country backgrounds. Once the backdrops are completed, I will begin creating the "land" between the aisles and the walls, using hard foam to reduce weight. Maybe it's because I find it so dreadfully boring, but ballasting the track will likely be one of the last steps I take.
Hope this update helps and is informative. This is my first real layout, and I am rather pleased with how well it has been going. I am very fortunate to be in Denver, where I have the resources of Caboose Hobbies to obtain help from. The entire staff there is composed of experienced model railroaders, many of them Master Model Railroaders. They hold classes and clinics, and they also provide one-on-one training and help as a customer proceeds along the layout path. I received considerable help in learning trackwork, wiring, DCC installations, setting up power blocks, and the like. Also, they have classes on scenery, backgrounds, lighting the buildings, streets, etc., of the layout, and block detection circuits. As I said before, they then handle individual questions, concerns, problems as they arise. If you approach them courteously and patiently, they are there to help. As you can see, I can't say enough about the place. I would not have made the progress I have without them.
I also owe a thank you to Paul Pasowicz at Enginehouse Services in Green Bay for his help in my having accurate renditions of 311, 314, 902 and 903.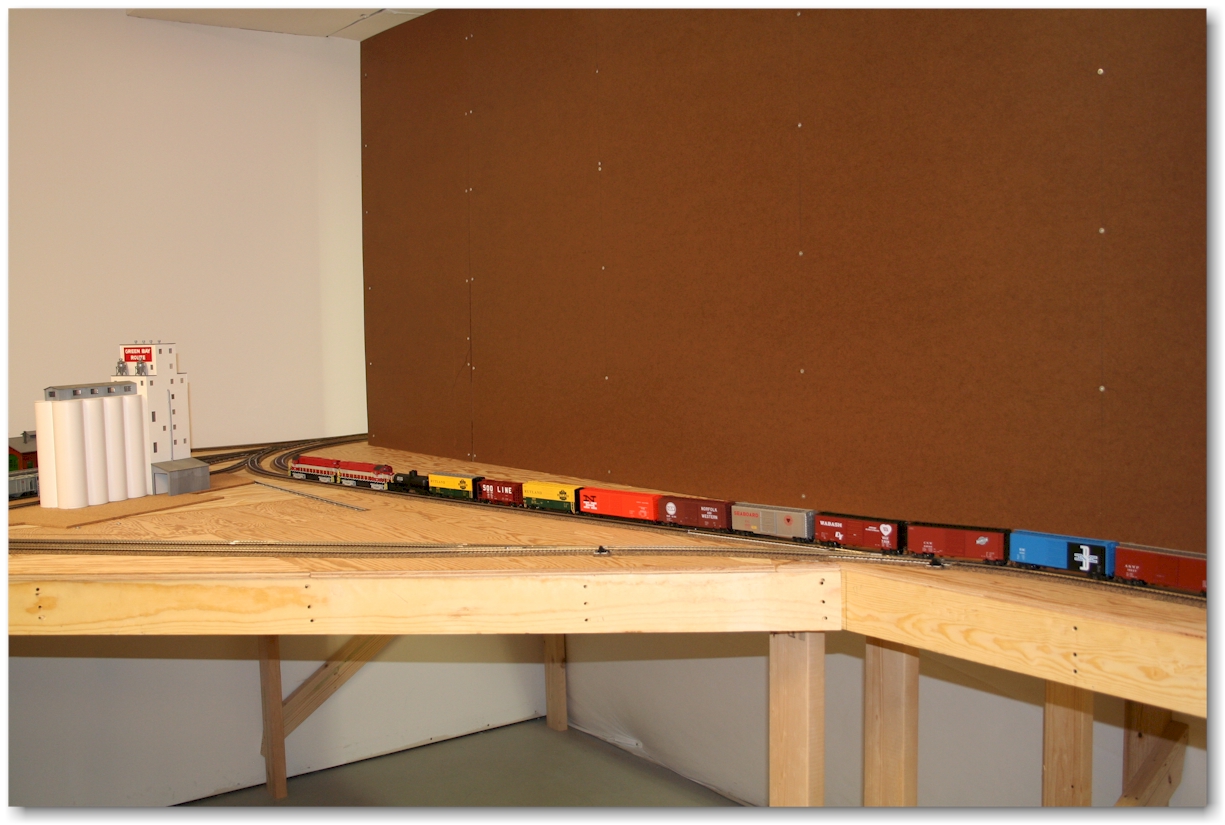 The wye to Kewaunee at Norwood Yard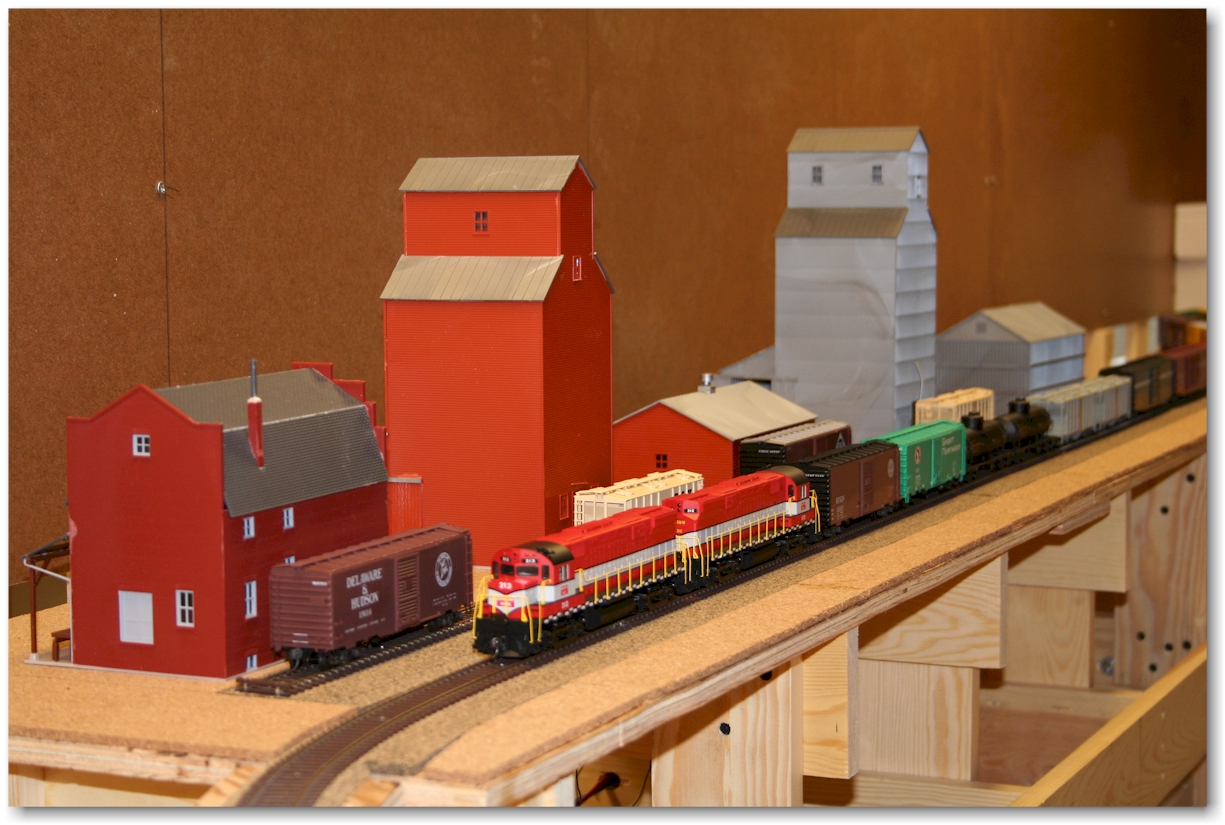 A "boat train" passes through Luxemburg.