Cargill #12 (ex-GBW #102) at Buffalo, Iowa.
---
Twenty years after its appearance on the Green Bay Route, S-1 #102 was still earning it's keep in Buffalo, Iowa for the Cargill Corporation. Between its GB&W and Cargill stints it spent time as Nekoosa Edwards Paper Co. #12.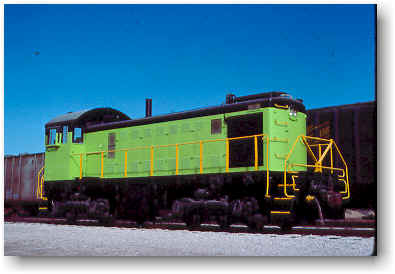 Hugh Blaney photo, October 17, 1980
From the collection of Scott Janz.