A pair of FA-1's haul a time freight across Wisconsin.
---
From an undated postcard based on a painting by Russ Porter. The back of it reads:
"With the Mississippi River highlands disappearing rapidly behind them, Alco FA-1, A and B units rush their freight eastward toward Green Bay, Wisconsin, January, 1959."
The description is in error: none of the five FA-1 units on the Green Bay Route were B units, they were all A units. Alco FA-1's like these were the mainstay of Green Bay & Western's time freight motive power in the 1950s.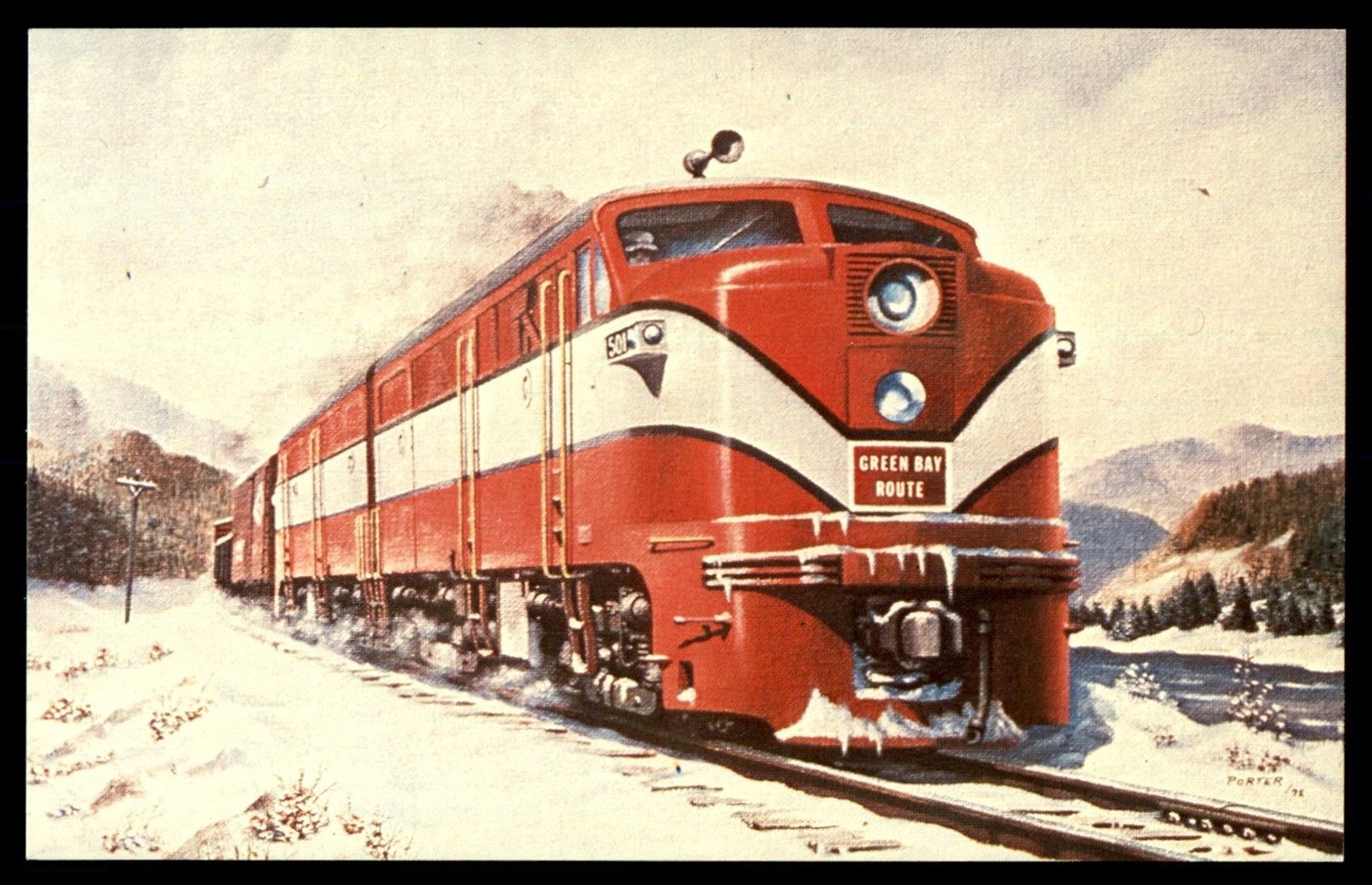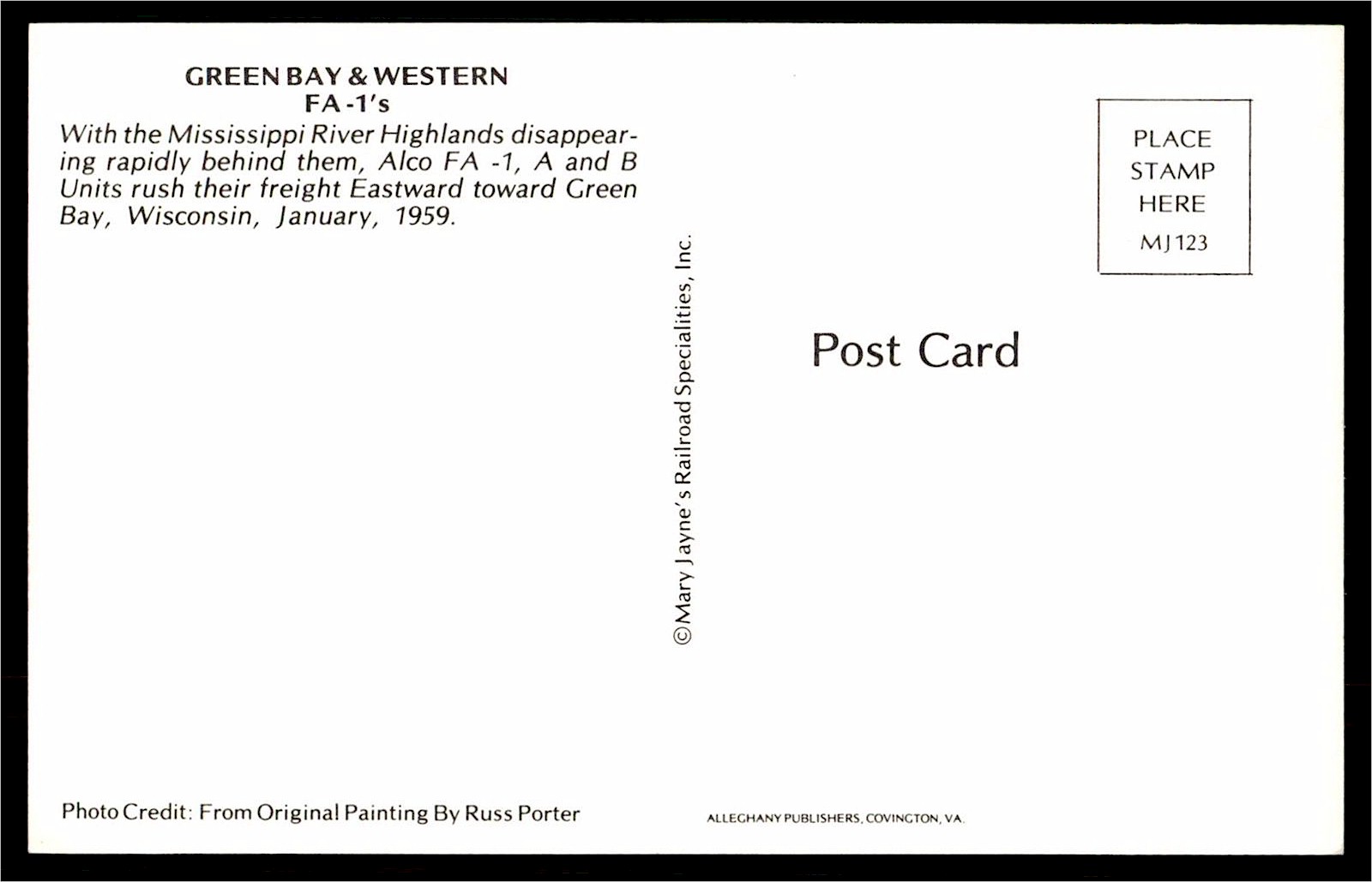 Postcard, undated.