Locomotives were housed in this facility at the west end of the railroad.
---
A storm in the fall of 1950 destroyed the old GB&W Winona roundhouse; at the same time, the arrival of diesel power on the railroad meant that the western terminus of the railroad was no longer needed to perform heavy maintenance on locos -- so the old roundhouse was replaced with this prefabricated building for short-term storage of diesels and light maintenance.
The enginehouse didn't serve its intended purpose for long, since way freight service ended on this end of the railroad in the early 1960s. In the 1970s it housed the Winona freight agent, and diesel locos #310 and #314 were stored serviceable long-term in the enginehouse in the early 1980s after traffic levels dropped and the railroad had excess power on the line.
The building still stands today as part of Winona River & Rail's facility. The structure was recladded in 2004 after salt stored inside the building corroded the original siding.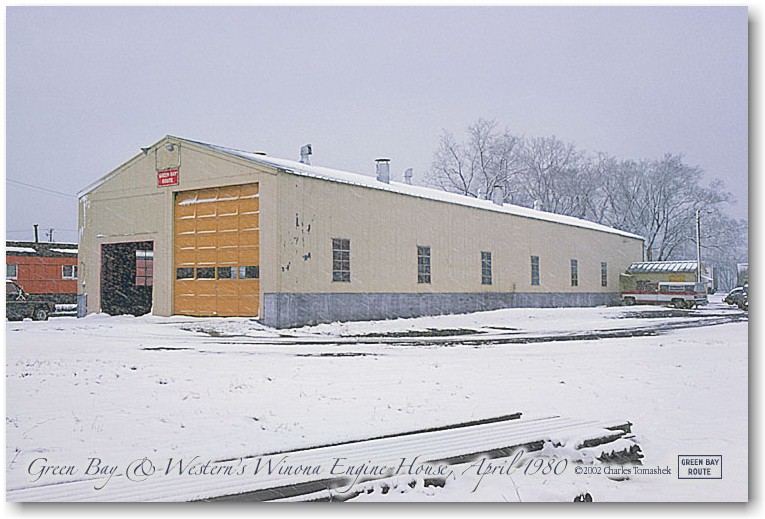 Charles Tomashek photo, April 1980.
This photo may not be reproduced without permission.