The most unique depot on the railroad had to be the one at Amherst Junction.
---
Originally the GBW and Wisconsin Central crossed at grade in this tiny town, but steep grades and the requirement that the WC maintain the cost of controlling the crossing led the WC to depress the tracks and build a grade separation. This depot was the result of that project.
The GBW was on the high line. Passengers went down the enclosed stairway to reach connecting trains from the Wisconsin Central. Freight went down the vertical elevator in the foreground.
The GBW train in the photo below looks eastbound, based on the location of the combine car. Notice how the loading platform extends over the earth cut. It extends to the main street in Amherst Junction. This scene was postmarked Amherst, Wis., Aug. 30, 1912. The depot was replaced in 1932, and since abandoned, but the outlines of the concrete foundations of this great structure still remain to this day.
Thanks goes out to Scott Janz for sharing this wonderful view of the Green Bay Route from nearly a century ago.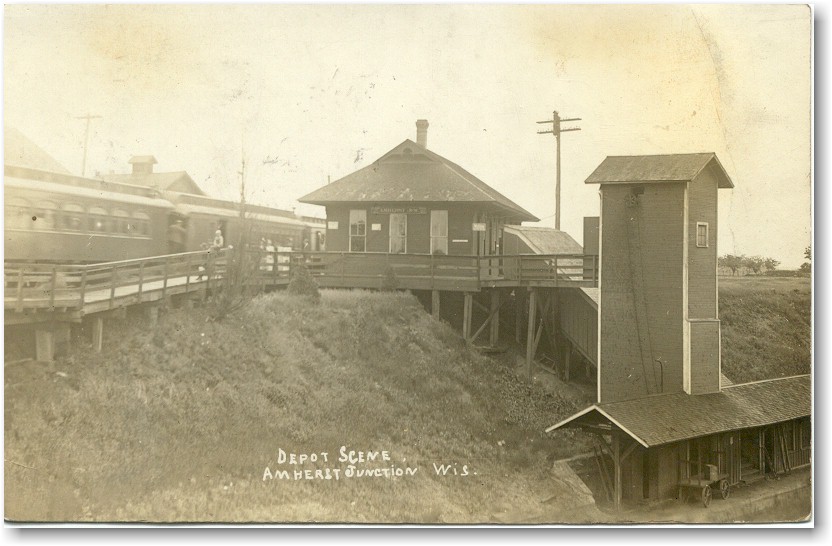 Postcard dated August 30, 1912, from the collection of Scott Janz.