An eastbound train fouls the Chicago & North Western crossing at Merrillan.
---
In the 1980s, the Green Bay & Western would change crews at Merrillan, which would involve stopping the train near the depot jointly owned by the GBW and the Chicago & North Western.
Phil O'Keefe took this photo in June 1981 and he commented:
For some reason, the GB&W crews always liked to foul the C&NW mainline during crew changes. Back in the 1970s and '80s, there was an agent working in the depot and my friends and I would often go in there to talk trains while waiting for the GB&W to come through.
"Diamond" is a railroading term for a crossing.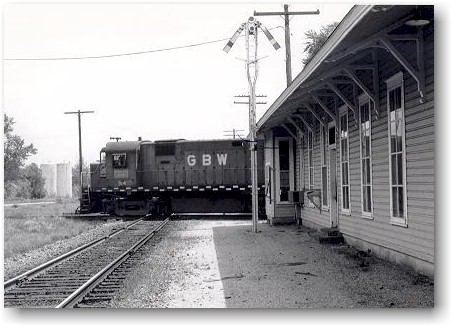 Phil O'Keefe photo, June, 1981
This photo may not be reproduced without permission.