This trio of GB&W Alco C-424s arrived at Norwood Yard on Train No. 2 from Wisconsin Rapids on a crisp October morning in 1986.
---
The crew just tied down on the yard main next to the shop pit lead track. The hostler was probably just finishing his morning coffee before heading out to break up the consist when Stan Sienicki captured this image.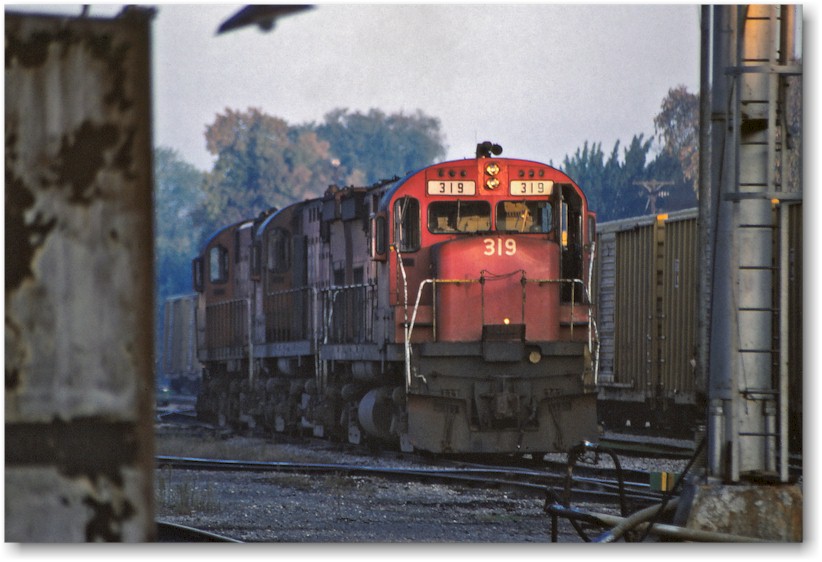 click on photo for an enlargement
Stan Sienicki photo, October 1986.
This photo may not be reproduced without permission.