GB&W 320 at Wisconsin Rapids in January 1989.
---
Check out the smile face on the nose! Scott Janz took this during a lunch break from school one day during his senior year.
The lead unit, GBW #323, was the railroad's only Alco C-420 on the roster. That's the Wisconsin Rapids depot on the left side of the photo. It was built in 1959.
A thanks goes out to Scott Janz for sharing this photo.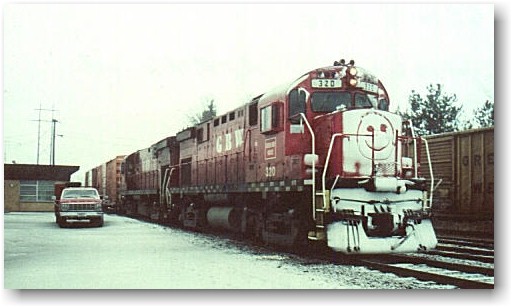 Scott Janz photo, January 1990 .
This photo may not be reproduced without permission.