Consolidation #302 near the end of its career on the Green Bay Route.
---
Modelers Note:

GB TV Service & Trains is offering an O scale version of GB&W steam locomotive 302.

It is a custom run of a Weaver Models 2-8-0. The model will have appropriate numbering on the tender and locomotive (including the number boards), the white stripe down the side, the silver boiler, correct sand domes, black roof, and herald on the tender.

For more information, see the latest Model News.

Green Bay & Western #302 was one of three Consolidation (2-8-0) locomotives purchased from the Chicago, Peoria & St. Louis Railway when it went bankrupt. All were built in 1913 and began their service on the Green Bay Route in March 1927 as KGBW #44, A&W #74, and GBW #64. They were later renumbered #301, #302, and #302. They earned the nickname "Mayflowers," most probably in reference to their age.

In 1937 the Green Bay Route modernized with its class D-47 Mikados and the three Consolidations were soon retired. GBW #302 took its last trip from Wisconsin Rapids to Green Bay on July 9, 1939.

This photo is undated, but the bolted-on GB&W herald on the tenders seems to indicate that it was taken after the first D-47 locos arrived, perhaps 1939. In the early years, the locos were the first to carry the "East West Short Route" slogan.

More info: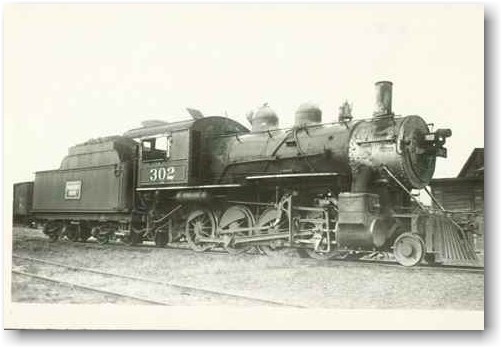 Photographer unknown.