No. 306 is busy assembling westbound Train No. 1.
---
Andrew Nelson took this photo on the west end of Norwood Yard on July 30, 1993. Within a month the GB&W would be no longer -- merged into the Fox Valley & Western subsidiary of the Wisconsin Central Railroad..
For more of Andrew's work, see his book Green Bay & Western Color Pictorial (2003), available from Four Ways West Publications.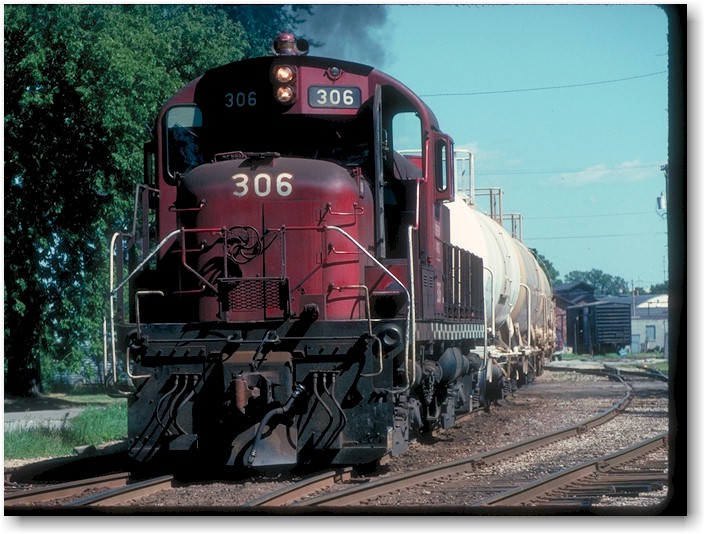 Andrew Nelson photo, July 30, 1993.
This photo may not be reproduced without permission.